WHY
 DATABASE TECHNOLOGIES?
Data integrity and speed are essential in today's marketplace.
DESIGN & LAYOUT
Once there is agreement on the overall plan, we being the design phase so we're able to focus on the big picture during the development phase, making that next phase a smoother process
RESEARCH & DISCOVERY
We begin with in-depth interviews with key stakeholders to determine the greatest pain points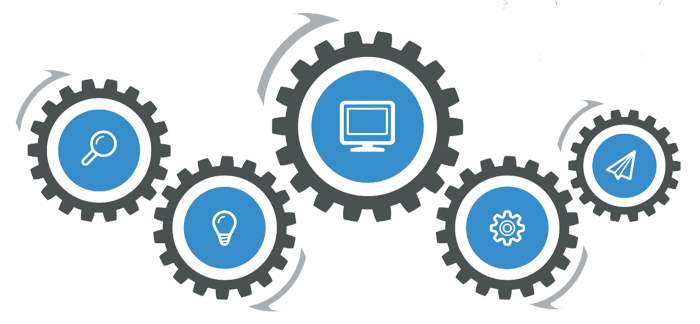 TEST & LAUNCH
A thorough testing phase helps eliminate surprises when we "go-live" and our experience helps ensure a smooth transition with your teams
PLAN
We then reference findings from the discovery phase, and combine that with our assessment of existing technology and systems, we build a plan based on your overarching goals for the project
DEVELOPMENT
This is where the magic happens. Based on our proprietary infrastructure and rigorous planning phases, we're able to create your product much faster than typically expected.